Description
If you are not consistently getting great results with sciatica, you need this course.
If you only knew how to treat one condition with Ashi acupuncture, sciatica would probably be the most important. It is so common and the results with Ashi acupuncture are so good! If you are new to Ashi acupuncture, sciatica is a great place to start! If you are already using Ashi acupuncture for sciatica, fine tune your knowledge and improve your results with this course from the author of the textbook on Ashi acupuncture.
In This Course You'll Gain an Understanding of: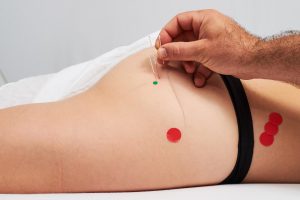 The basic pathology of Ashi (trigger) points from a TCM and western perspective
The basic concepts of needling Ashi points in general and of sciatica points in particular
Differential diagnosis with other conditions that cause sciatica so you don't waste your time or the patient's
Recognizing common patterns
Relevant anatomy
Prepping the patient for treatment
Palpation for diagnosis and treatment
How to adjust points during the course of treatment
Plenty of hands on needling practice
(This course is pending approval from the California Acupuncture Board for 16 ceus.)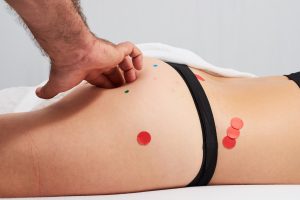 I'm informally calling this course "Booty Camp" because repetition is so critical to actually grasp any technique.
I've been to many seminars where you might see something that looks worthwhile but the practice time is limited you can't "get it" enough to actually integrate into your practice.
This seminar won't be like that.
I'm limiting class size to 20 participants and my top student Andre will be assisting me so everyone will get plenty of hands on practice with multiple partners under expert supervision.
Saturday October 23rd and Sunday October 24th (Acupuncture & Oriental Medicine Day!)
9am to 6pm
Hyatt House Pleasant Hill 2611 Contra Costa Blvd, Pleasant Hill, CA 94523      (925) 934-3343
Register Now to take advantage of Early-Bird Pricing, $550 Until October 1st!
About the Instructor
Eric Schanke
L.Ac.
Author of the textbook Ashi Acupuncture: Advanced Needling Techniques, I've specialized in treating chronic pain with Ashi acupuncture for decades. I've also taught at several Acupuncture Colleges in California and Colorado. This seminar will be a game changer for your clinical practice.
You can learn more here.